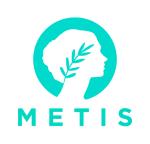 Metis Bridge
Go to the website
Video Instructions
No video instructions yet. If you have a link to a video instruction, please send it to
[email protected]
and specify the bridge name.
Instructions
User Guide
1. You need to have wallet extensions installed for each network you plan to interact with. On this bridge available wallets are: MetaMask or Polis Account.
2. You need to have some amount in the native network token to pay the network fees.
3. Connect wallets to the bridge site.
4. Make sure this bridge supports the token you want to transfer and only then you should start the process.

You can also read and learn more about the way how to use this bridge in this official tutorial.