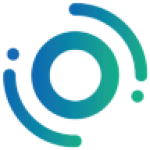 Orbit Bridge
Go to the website
Reviews about bridge
The number of people voted 23
ChrisP
Security, Safe, Utility, Orbit!!
Orbiters
Admins of the Orbit Chain team are eager to develop this bridge as well.
Stacks Supporter
What's next? The majority of the integration work for the main bridge is complete, so the Ozys team, who drives Orbit Chain and Bridge development, is turning their attention to enabling interoperability for Stacks-based tokens including ALEX, DIKO, STSW, and all following the SIP-010 standard.
Dark Knight
They'll support Stacks and TON soon.
Ghost
One of the greatest bridges. I've used this for a year.
Rippleer
No.1 Decentralized Bridge They support Ripple and Stacks for the first time in the world.
Goblin
The most verified bridge. No hacking attacks for 40 months
Milo Johnson
The most secure and reliable bridge in the crypto space for sure.
The most reliable bridge in the crypto world.
Well-made Cross-chain Bridge.
Orbit Bridge is one of the greatest cross-chain bridges in the world these days. They are planning to expand their bridges into other major blockchains, such as Stacks, Solana, and Cardano.
It is clear that Orbit Bridge is cheap, fast, easy, and safe. Orbit Bridge is also a bridge with an advanced profit structure. This is the differentiation from other bridges. Orbit Bridge makes money by depositing it in DeFI on its own using assets included in TVL. With this money earned, ORC, an orbitchain token, is incinerated to generate deflation. Orbit Bridge and Orbit Chain (ORC) will continue to develop and survive forever as long as the blockchain exists.
Easy
Orbit Chain is a multi-asset hub blockchain that stores, transfers, and verifies information and assets which exist on various public blockchains through decentralized Inter Blockchain Communication (IBC). Orbit Bridge is the cross-chain IBC protocol based on Orbit Chain. It currently connects various mainnets and has supported the cross-chain bridging of more than $3.5 Billion worth of assets. Orbit Chain currently supports 11+ public chains including Bitcoin, Ethereum, Binance Smart Chain, Huobi ECO Chain, Polygon, Ripple, Klaytn, ICON, and Terra. Orbit Chain is committed to researching the interoperability of heterogeneous chains and further developing the DeFi ecosystem with better products and services. In doing so, Orbit Chain will create a more widespread audience and a stable blockchain ecosystem by allowing more dApp growth on various mainnets. Ozys, the team behind Orbit Chain, is a company spearheading blockchain development in South Korea, working tirelessly to create unity in the fragmented and dissociated blockchain world. Working under the ethos of "Connecting the Unconnected," Ozys' projects utilize cutting-edge technologies to bridge different ecosystems together. Ozys is a member of the Klaytn Governance Council alongside multinational businesses and organizations including Binance, Huobi, MakerDAO, LG Electronics, and Kakao.
anything comes in, diversity
Orbit Chain est la meilleure au monde. Mieux encore, OrbitChain est vraiment pratique pour déplacer Ripple. OrbitChain sera bientôt n°1 sur TVL.
오르빗 근본이다
What is the difference from other bridges? -> Bridge's innovative revenue model Income in the existing bridge model is a tax that arises when assets are transferred between chains. Orbit bridge has created an innovative revenue model called 'Orbit Farm' that generates revenue from the bridge by utilizing Lock assets even if no asset movement occurs. Like Bank, the Orbit bridges generates yield of Defi by utilizing Lock assets excluding the reserve to be returned to users. For example, 30-40% of BSC's Lock assets are deposited in Venus to get yield. All revenue from Orbit Farm will be used to burn ORC coins, maintaining an innovative protocol economy. Orbit Bridge already has $600M of locked assets in Ethereum, and Orbit Farm can generate $30M USD per year in revenue (based on a 5% APR). This new bridge's revenue model is an innovative direction for other bridges to follow in the future.
Useful, easy, fast, cheap, safe! I'm sure that Orbit bridge will be one of the best bridge. It allows many kinds of asset which are XRP, KLAY, ETH, etc. I'm looking forward to be used SOLANA, STACKS on the Orbit bridge.
ORC = fast and cheap Why do you hesitate? It's orbit bridge
All time number 1 bridge
In my experience, Orbit Bridge is not only easy to use, but also cheap compared to other bridges. I'm looking forward to Orbit Bridge that is going to connect more chains in the near future.
Good day to all! Orbit is one of my favorite breeches. I have been using it for quite a long time and I like everything. When I started out, it was the first bridge that was easy to understand and comfortable for beginners. It supports a sufficient number of tokens, it has open documentation, an excellent interface and, most importantly, a consistent design, without all those fashionable gizmos among zoomers.