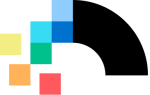 Rainbow Bridge
Go to the website
Video Instructions
Instructions
Overview
To work with this bridge, you should have MetaMask wallet or WalletConnect to interact with Ethereum Network. You should also have NearWallet to interact with Near Network.
To interact with this bridge, you should create Near Account. To create Near account, you must have at least 0.05 ETH on your MetaMask wallet.
Documentations wasn't found because of bridge beta status.

User Guide
1. You need to have wallet extensions installed for each network you plan to interact with (MetaMask or WalletConnect for Ethereum Network and NearWallet for Near Network).
2. Connect wallets to the bridge site.
3. Make sure the bridge supports the token you want to transfer.
4. Unfortunately, we could not find official documents due to beta status of the project.